Orchestra : Steve Marsh and Michael Coe
Diabolo for Orchestra by Steve Marsh and Michael Coe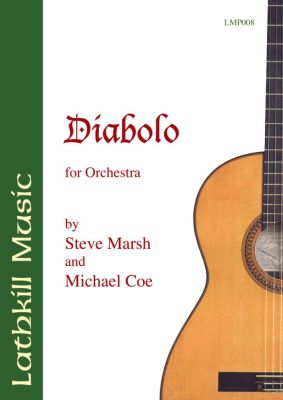 Diabolo for Orchestra
by
Steve Marsh
and
Michael Coe
.
An arrangement for orchestra of the first movement from the five-movement solo guitar composition, The Gothic Suite - an exciting, rhythmic and lyrical work inspired by the Gothic writings of Edgar Allan Poe.
There is an optional scene-setting narrative to be spoken preceding the performance.
First performed in Buxton, England 1999.
Score and parts available as pdf only.
Enquire for price
.
LMP008