Solo Guitar : Mauro Godoy Villalobos
Homage to Heitor Villa-Lobos by Mauro Godoy Villalobos
for solo guitar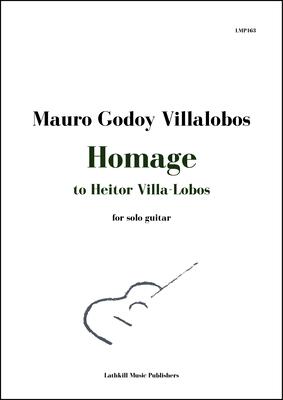 Homage to Heitor Villa-Lobos for solo guitar from the Stockholm based Chilean/Swedish guitarist and composer Mauro Godoy Villalobos. Written in the style of H Villa-Lobos and winner of first prize in the 2014 Classical Guitar Society of Victoria Composition Competition.
Approx. 4½ minutes long.
Listen to Hugo Armando Medina play Homage live on youtube here.
You can read more about Mauro Godoy Villalobos on his website here.
5 pages
Grade 7-8
£5 (book)
£3 (pdf)
LMP163