Guitar Ensemble : Keith Taylor
Guitar Creatures for guitar ensemble by Keith Taylor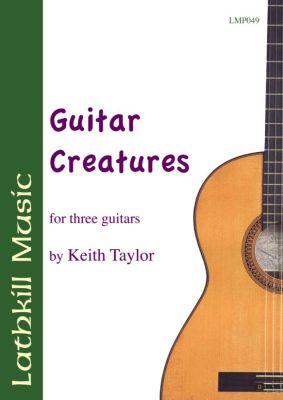 A delightful set of ten pieces aimed at children's ensemble and for group teaching. The music aims to be fun at all times and also to help develop technical and ensemble skills.
The emphasis is very much on having a good time from all concerned and descriptive titles help shape the students' approach to each piece.
Includes permission for up to 9 copies of each piece to be made, enabling the music to be played by guitar ensemble.
Click HERE for sample PDFs.
Grades 1, 2 and 3
£8 (book)
£6 (pdf)
LMP049